posted 10 Sep 2020
A special day of science-based online activities has been lined up to replace South Kesteven District Council's hugely popular Gravity Fields Festival.
The Gravity Fields Online Day on Saturday 26 September will include a selection of science-based treats, talks and challenges mixed in with messages from patrons and highlights from previous Gravity Fields Festivals. Various events will be premiered on YouTube and Facebook, as well as held on the Zoom video meeting app.
Like so many other festivals and large-scale events, the 2020 Gravity Fields Festival, due to take place from 24-27 September, had to be postponed as a result of the Coronavirus pandemic.
However, the teams at SKDC's Arts Centres in Grantham and Stamford still wanted to celebrate the area's connection to Sir Isaac Newton on what would have been the main festival day and have come up with a flavour of Gravity Fields-themed events.
The Cabinet Member for Culture and Visitor Economy, Cllr Rosemary Trollope-Bellew, said:
"Gravity Fields is an enormous part of our district-wide festival programme and the postponement of this year's event after many months of planning was hugely disappointing.

"The safety of participants and audiences is paramount, however, and with social-distancing measures still firmly in place, this online programme will offer a safe, entertaining and informative taste of the 2020 Gravity Fields programme, until we can revisit it more fully in 2022."
Highlights include:
Jon Chase presenting his Rapper's Guide to the Solar System for families
Another chance to see Newton in Lockdown
Pre-eminent mathematician, writer and presenter, Marcus Du Sautoy, giving a live online talk on AI and creativity.
The festival day will also present science, technology, engineering and maths activities in association with STEM East Midlands that audiences can download and enjoy at home.
Along with their Online Autumn Programme, the Grantham Guildhall and Stamford Arts Centres are embracing online technology to continue to bring arts events and activities to residents of the district and across the region.
---
Tune into the Gravity Fields Festival YouTube channel on 26 September and look out for more information on Facebook @gravityfields and Instagram @gravityfieldsfestival
For details and the most up-to-date listings, please visit www.gravityfields.co.uk
---
Stamford and Guildhall Arts Centres are part of South Kesteven District Council's cultural services:
www.stamfordartscentre.com www.guildhallartscentre.com
---
Saturday 26 September
FULL EVENT LISTINGS:
---
A SCIENCE RAPPER'S GUIDE TO THE SOLAR SYSTEM!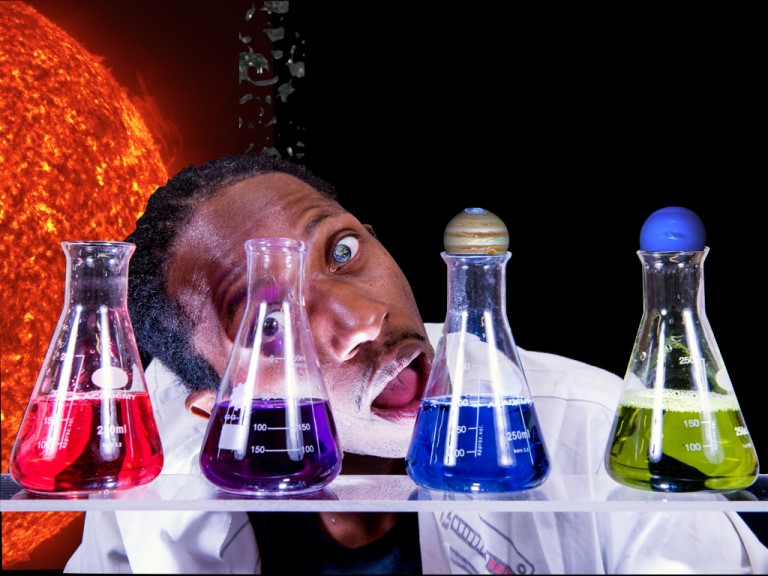 Presented by Jon Chase, Rap Science
2pm - online premiere FREE TO VIEW ON YOUTUBE HERE
3pm - live Q&A with Jon via Zoom - Please book for this HERE
A tour of the solar system with a difference! Join science presenter Jon Chase as he explains just how extreme our Solar system can be, through the use of science-based raps that you can join in with at home! He'll be answering questions like: How big is the solar system? How puny is Pluto? How cold is a crater? What's the smelliest planet? Caution: contains facts of a humorous nature.
Featuring raps written for the BBC, this show is both informative and entertaining. Jon is the UK's foremost proponent of Science Raps, his raps have featured on CBeebies' Rhyme Rocket, CBBC's Space Hoppers and Channel 4 Learning. Suitable for families and children 6 years and over
---
SK CREATIVE COLOUR CHALLENGE
4pm
In the 1660s Sir Isaac Newton began experimenting with sunlight and prisms. While he was experimenting at home at Woolsthorpe Manor, near Grantham – keeping away from the plague in a kind of 17th century lockdown – he discovered that white light was made up of the colours of the rainbow. Inspired by Newton's experiments with light, we are launching a brand new photographic Creative Colour Challenge open to all residents of South Kesteven and beyond. The challenge will be launched online as part of this special day and will lead to the creation of some very special and completely original SK flags.
Tune in to see the challenge video for all the details. - watch on the Gravity Fields YouTube Channel HERE
---
NEWTON IN LOCKDOWN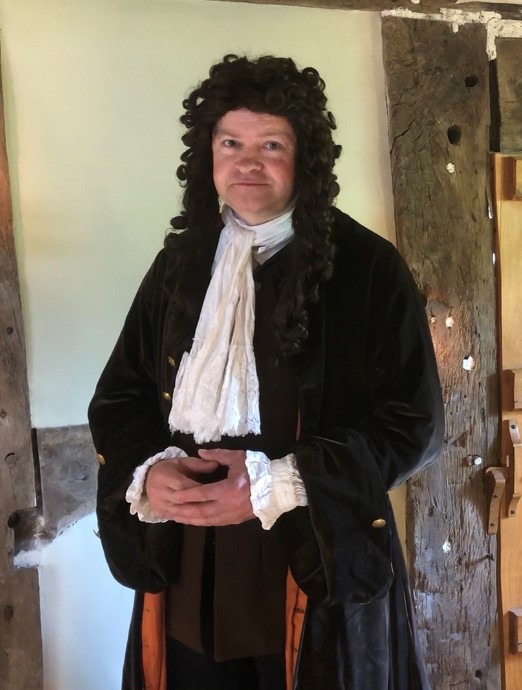 4.30pm
Another chance to see our specially commissioned short films in which Sir Isaac Newton (AKA actor Mark Griffin from Griffin Historical) shares his wisdom and advice. Sir Isaac will even be showing you how to do your own experiment to 'split white light'.
Episode 1 | Quarantine Adventures
Episode 2 | All the Colours of the Rainbow
Episode 3 | Hit on the Head with an Apple
Watch on the Gravity Fields YouTube Channel HERE
---
STEM AMBASSADOR EVENT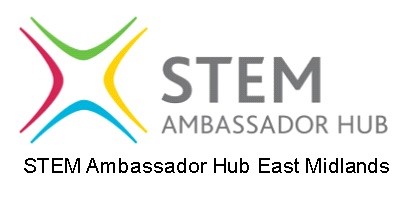 5pm
In association with STEM East Midlands
STEM ambassadors are welcomed to a networking event to discuss how events such as Gravity Fields have an impact on young people's lives and the community's understanding of the importance of STEM. Anyone with an interest in science, technology engineering and maths is welcome to this event.
Book a place via Eventbrite HERE
---
MARCUS DU SAUTOY
The Creativity Code: How AI is learning to write, paint and think
Saturday 26 September 7pm
In this live online talk, based on his bestselling book, Marcus du Sautoy examines the nature of creativity, as well as describing how algorithms work, and the mathematical rules underpinning them. Marcus finds out how long it might be before machines come up with something creative, and whether they might jolt us into being more imaginative in turn.
Marcus du Sautoy is Simonyi Professor for the Public understanding of Science in Oxford.
Watch on the Gravity Fields YouTube Channel HERE
---