posted 07 Mar 2019
If you're looking for innovative, entertaining shows this March, Stamford Arts Centre has some amazing shows coming your way over the next few weeks - for even more amazing prices!
Whether you like spoken word, physical theatre, dance, interactive theatre or just looking for something refreshingly new, we have something for everyone this month! Have a read of our top 3 picks of March!
---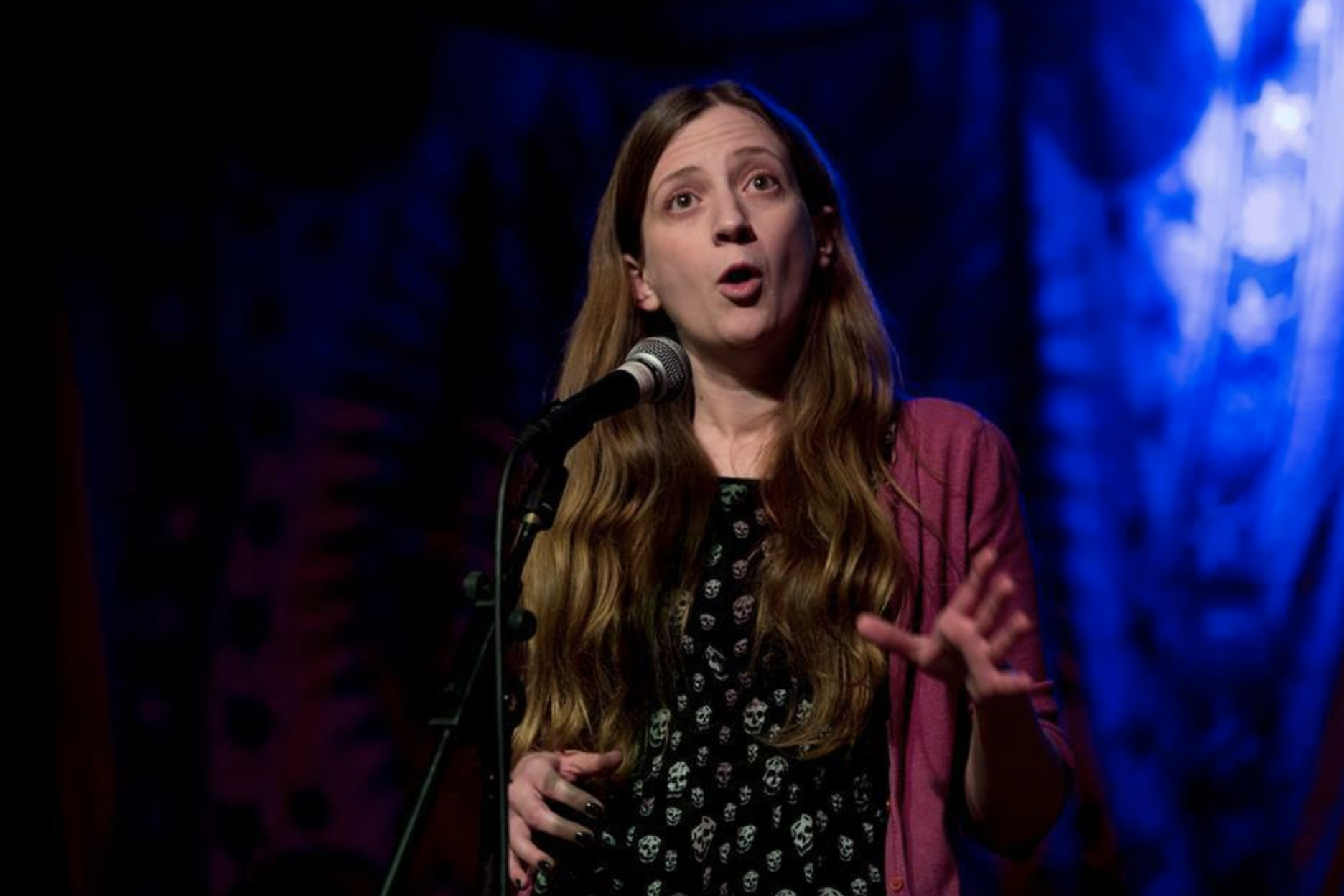 Skip Skip Skip – TICKETS JUST £5!
12 March at 8pm
Suitable for 16+ (contains strong language)
1 hour no interval
If it's spoken word you're after this month, we have the incredible Leanne Moden bringing her first full-length spoken word show to the Arts Centre on the March 12!
Leanne hails from Norfolk and now lives in Nottingham; she has been an active part of the poetry scene in the East Midlands for a while and is now bringing us an incredible show all about identity, music and friendship...and the power of a really great black lipstick!
Do you remember when your CD player was your best friend? Or when you papered your walls with band posters? Chances are, the music of your teenage years has had a profound effect on the person you are today. Poet (and recovering goth) Leanne, takes a wry sideways look at the musical subcultures that have shaped our personalities - using stories, poetry, comedy and theatre.
Leanne competes in UK poetry slams and she has been a national finalist at the BBC Edinburgh Fringe Slam, the Hammer and Tongue Poetry Slam, Poetry Rivals, the Roundhouse Slam, the Superheroes of Slam, and the Anti-Slam. She has performed everywhere, from hospitals, schools and community centres, to caves, car parks and on board moving canal boats too!
BOOK TICKETS HERE: Skip Skip Skip
---
The Room at the Top of the House
TICKETS £10, UNDER 26s JUST £5!
14 March at 7.30pm
Suitable for ages 14+
1 hour no interval + post show Q&A
If you're looking for engaging and throught-provoking theatre, Stand By Theatre brings The Room at the Top of the House to Stamford on March 14!
The Room at the Top of the House tells the story of Josh. Josh finds the outside world a fascinating and frightening place. At a time when he is most vulnerable, a room of forgotten things quickly becomes the perfect place for him to escape reality. His family make a desperate attempt to help him realise there is more to life than photos on a shelf and postcards under the door.
This is an honest and uplifting show about fear and the impact our decisions have on those we care about, told through mesmerising movement, poetic text and visual inventiveness.
'This is a slick and thoughtful piece, using the performers' skill and the medium of physical theatre to highlight an issue that will affect as many as one in three people in their lifetimes.' FRINGE GURU
Stand by Theatre are based locally in Lincoln and aim to create engaging, inspiring performances. They use a variety of different techniques, such as physical movement, projection, lighting and shadows, as well as superb set design and props to create honest and thought-provoking pieces.
"We believe that theatre can heal, recover and unite.
Our work makes the invisible, visible.
We invite you to explore and discover with us; to engage and share with us.
We invite you to be inspired; to be perceptive.
Not to pass by, but to Stand By."
Taken from Stand By Theatre's website

School/ College Workshop available please email jo@stamfordartscentre.com
BOOK TICKETS HERE: The Room at the Top of the House
---
Choreocracy – TICKETS JUST £5!
21 March at 7.30pm
Suitable for age 10+
1 hour no interval
If you're looking for something fun, new and interactive that the whole family can enjoy, Choreocracy may be what you're looking for!
Choreocracy allows the audience to make decisions about how the performance unfolds. Audience members use their phones to vote on what the dancers do next, giving them control over the shape of the performance, in real time. As well as the innovative digital technology, the performance features 3 highly skilled dancers, and a rainbow laser. The different combinations of elements meant that there are over 7000 versions of the performance, so it's different every night.
"Surprising, hilarious at point, and most of all, fun"
So Suffolk Magazine
Casson & Friends are a dance theatre company known for their interactive, audience-engaging dance works for theatre, public, unusual and online spaces. They are joined in this venture by Seb Lee-Delisle, an award winning digital artist and performer.
School/ College Workshop available please email jo@stamfordartscentre.com
BOOK TICKETS HERE: Choreocracy
---